Christmasville Table Runner Pattern is a post from Confessions of a Homeschooler. If you've enjoyed this post, be sure to follow Erica on Instagram, Twitter, Facebook, Pinterest, and Google+! Also be sure to stop by her Community to join the discussion or her Store to see her latest items!
Hi everyone! I have another new Christmas pattern for you today! I'm calling this one my Christmasville Table Runner, isn't it so fun and festive?
I love everything about this, but mostly I love that it's super easy and you can make it in just an afternoon!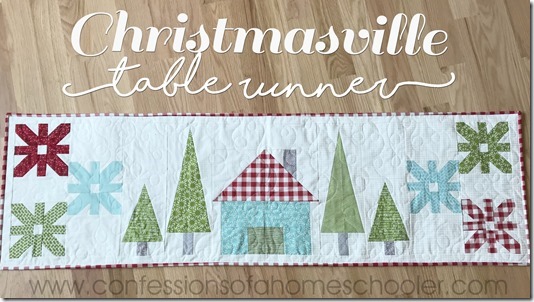 This pattern is 100% pieced and is super  scrap friendly! For this project I used a mix of my Sweetwater Christmas fabrics, but mostly the Overnight Delivery line.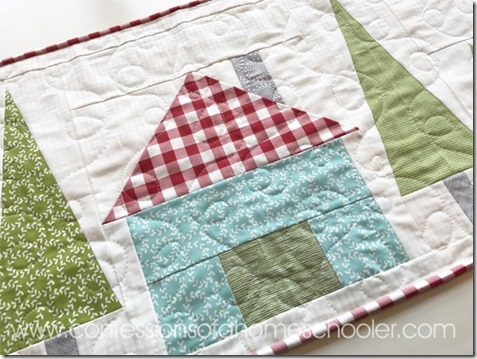 I did some fun swirl quilting on it as well because it made me feel like swirling snowflakes. It was super easy too! I highly encourage you to quilt your own projects. I think it makes it just that much more special

I have free motion and straight line quilting tutorials you can check out too!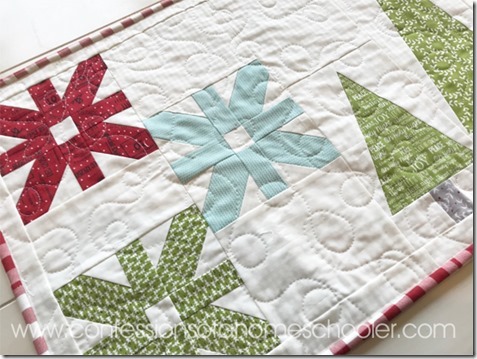 I used a fun print from Sweetwater for the backing too and I love it! Honestly it's so cute this runner can be reversible! Except you wouldn't be able to see my cute little house though so…
And I chose this fun Sweetwater gingham red for the binding. Isn't it so fun!?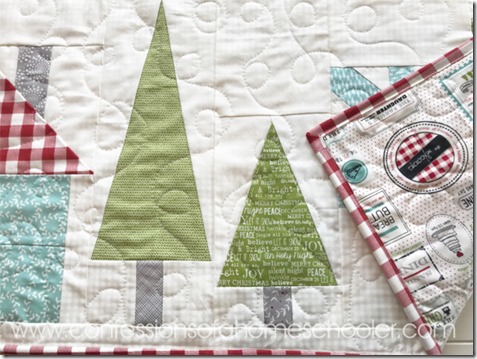 I hope you enjoy this pattern! Make sure to tag me on Facebook or Instagram or send me a pic if you make it so I can see!
Get your Christmasville Table Runner pattern here!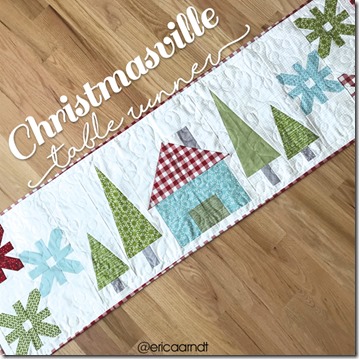 The post Christmasville Table Runner Pattern appeared first on Confessions of a Homeschooler.