Vintage Christmas Pillow Pattern is a post from Confessions of a Homeschooler. If you've enjoyed this post, be sure to follow Erica on Instagram, Twitter, Facebook, Pinterest, and Google+! Also be sure to stop by her Community to join the discussion or her Store to see her latest items!
Hi everyone! I have some fun new Christmas patterns coming your way, and I'm starting off with one of my favorites! My popular Vintage Christmas truck has been transformed into a super cute and festive Vintage Christmas Pillow!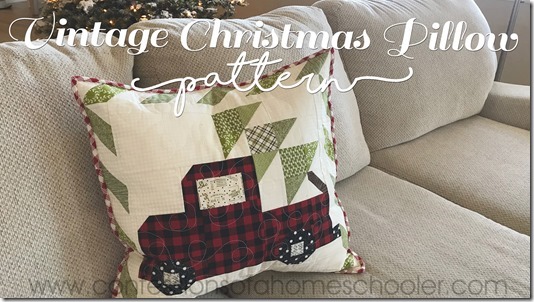 This pattern is 100% pieced and is fairly easy to complete in just an afternoon! For this project I used the Overnight Delivery line by Sweetwater Fabrics for Moda.
It's also a great scrap buster as many of the pieces are smaller and I think this pillow looks super cute with a variety of prints!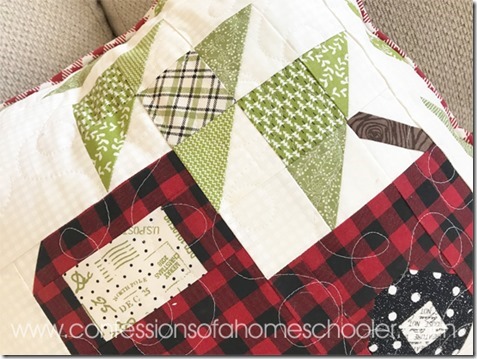 I did some fun swirl quilting on it as well because it made me feel like swirling snowflakes. It was super easy too! I highly encourage you to quilt your own projects. I think it makes it just that much more special
 I have free motion and straight line quilting tutorials you can check out too!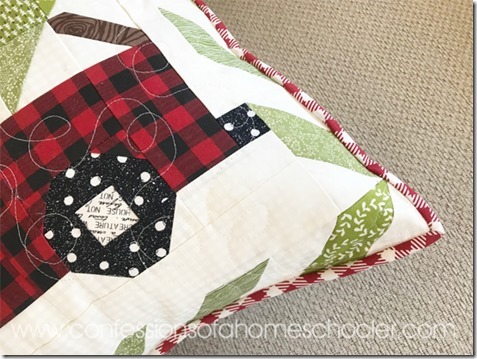 I used this fun print from the Sweetwater Cookie Exchange line for the backing, and honestly it's so cute, I fee like I could have it either way!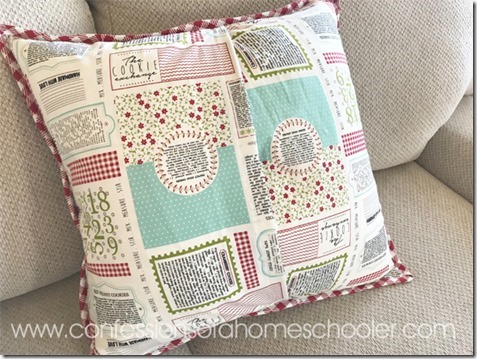 And I chose this fun Sweetwater gingham red for the binding. Isn't it so fun!?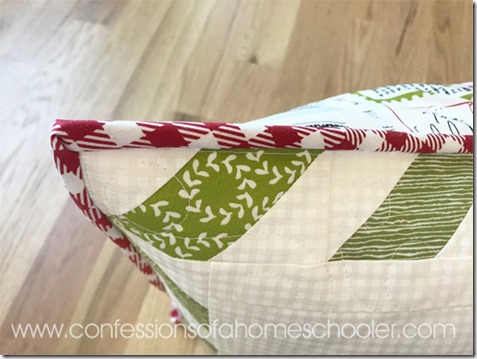 Get your Vintage Christmas Pillow pattern here!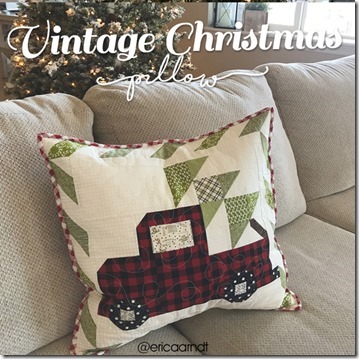 The post Vintage Christmas Pillow Pattern appeared first on Confessions of a Homeschooler.