Knit Sewing Supply Caddy Tutorial is a post from Confessions of a Homeschooler. If you've enjoyed this post, be sure to follow Erica on Instagram, Twitter, Facebook, Pinterest, and Google+! Also be sure to stop by her Community to join the discussion or her Store to see her latest items!
Hi everyone! I have a super fun and easy project tutorial for you today! I'll be showing you how to make this cute knitting and sewing supply caddy!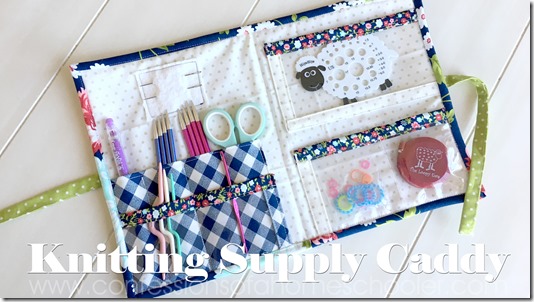 I really needed something that would house my most commonly used supplies that I can throw in my knit bags so I have my basics with me, and so I made up this cute little supply caddy and thought I'd share it with you!
Watch the Knit Supply Caddy Video Tutorial here:
Download the Knitting Supply Caddy PDF cutting instructions here!
Supplies:
2 F8 for outside/inside fabric and pocket bindings
1 F8 for inside pocket
1 F8 Clear Lightweight Vinyl
1 F8 Fusible Fleece
1 F8 Tie fabric (You can also use leftover pieces from your outside/lining fabrics)
1/4 yd. Binding and small pocket binding (You can also use different colored scraps for the pocket bindings)
1– 2.5" x 2" piece of flannel or cotton batting for needle holder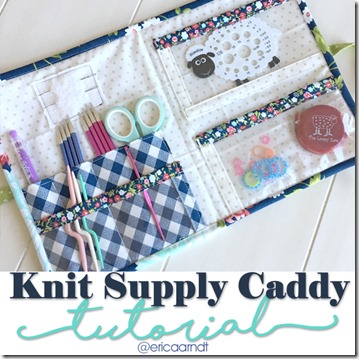 The post Knit Sewing Supply Caddy Tutorial appeared first on Confessions of a Homeschooler.